Featured image
Skip featured image
We can all agree that puppies are a bundle of energy who love to move and explore the world around them, but every dog is different. Each breed requires a different level of daily exercise for their life stage. Over exercise can sometimes be just as damaging as under exercise, so it's important for all dog owners to make sure their dog is getting the right amount.
Amount of exercise
As a rule of thumb, you can work out how much exercise your puppy needs by giving them 5 minutes of exercise per month of age. So for example, a 3-month-old puppy would require approximately 15 minutes of formal exercise (like walkies) per day.
Of course, your puppy will get plenty more exercise tearing around the house and playing with you. Just make sure they're also getting plenty of time to rest.
Owners are often surprised when they find out how little exercise puppies need in those first few months of life and how easy it is to over-exercise them. The free PitPat app makes things easy by giving your dog a tailored exercise goal based on their age, weight and breed that gradually ramps up your pup's activity goal as they grow.
Types of exercise
For the first few weeks of their lives puppies won't have fully developed immune systems or have had their vaccinations, which means that traditional methods of exercise, such as taking them out for walks will not be possible.
To keep them physically active and mentally stimulated try hiding treats in puzzle balls, playing tug-of-war, or even start teaching them basic training commands like 'sit' and 'stay'. Just remember that at this early stage training counts as exercise too, so be careful to keep sessions short.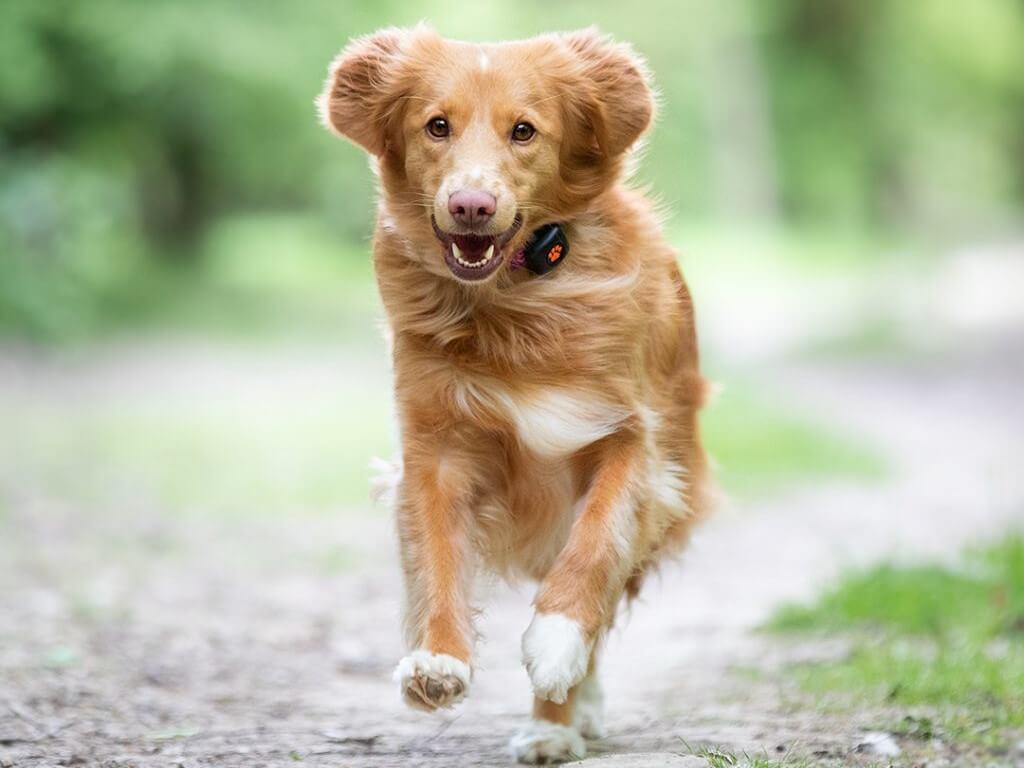 Once your puppy is fully vaccinated, it is time for them to discover the joy of walking with their best human! It's a good idea to plan your route ahead of time and remember their legs are shorter than yours.
Walk at your puppy's pace and leave time for a rest if they need it. At this point short walks are best, then as they start to get bigger you can increase how long you walk together. Just be aware that large breeds will take longer to get to this stage than small ones so don't overdo it too quickly, even if they do give you those puppy dog eyes!
Even once walks have become part of their daily routine, remember that variation is key, so it is a good idea to have a mix of activities for them, including play. Play is super important for developing their physical and emotional skills which is why PitPat tracks play along with walking and running so you can make sure you are always getting the balance just right.
So whether your puppy is just about to be brought home or you are gearing up for your first walk, focus on having fun, spending time with your new best pal, and offsetting all the excitement with some well earned naps!
PitPat tracks, resting, calories and distance so you can build a comprehensive picture of your puppy's health from the palm of your hand.
You might also like