Featured image
Skip featured image
The days may be getting shorter and there may be a chill in the air, but that doesn't mean we all need to go into hibernation until spring comes around again. In fact there are loads of things that make autumn great, and what's even better is so many of them can be enjoyed with your dog!
Pick some apples
Change up your daily walk and head to a dog friendly orchard instead to pick some apples. You can enjoy the fresh air and bring home some delicious apples to make into a warming crumble or dessert of your choice. Your pup won't need to miss out on a yummy treat either, apple slices are a great way to clean their teeth and keep their breath fresh. Just remember to remove the core and any seeds, as they can be choking hazards or cause an obstruction in their tummy.
Go camping
Embrace all the beauty that autumn has to offer and go camping with your best friend. You can explore all day and relax by the campfire in the evening, before cuddling up together in your tent. There are so many dog friendly camping grounds out there to choose from, or if camping isn't your style, why not consider a short getaway to one of these fab locations.
Trick or treating
If you're a fan of Halloween why not get your dog to accompany you when you go trick or treating? They will enjoy spending time with you as you walk from house to house, and you could even have some dog treats on hand for other canine participants!
Go on a hike
Autumn is a wonderful time of year to explore the great outdoors, so why not head out on a hike with your best pal! You can enjoy the fresh air and take in the beauty of the changing leaves. While your dog may not be able to see all the colours, they won't have time to be bored as there will be plenty of new smells for them to discover!
Find a dog friendly pub
Everyone needs a rest once in a while, even our four-legged friends, so why not round off a walk with a visit to a dog friendly pub? There are plenty of pubs to choose from all around the UK, and some even have a special doggy menu for you to choose from! So you can put your feet up, relax and treat yourself and your dog.
Head for the beach
Who says that the beach is just for summer? In fact the autumn can be one of the best times to explore Britain's coastline. As the summer comes to an end lots of beaches open up to dogs and their humans again, giving you plenty of choice.
While it may not be warm enough for an ice cream, there is nothing quite like the bracing sea air and a tennis ball to help your pooch get their daily exercise. Want to see how much sandy ground they can cover in an afternoon? Then why not get a PitPat dog activity monitor, this little device attaches to their collar and monitors all their activity 24/7. It's 100% waterproof too, so it's pawfect whether they're rolling in the sand or taking a dip in the sea!
Pick out a pumpkin
Pumpkins aren't just for halloween, they are great eating too. Whether you prefer it in a hearty soup or as a delicious slice of pumpkin pie, it can be the perfect way to warm up on an autumn afternoon. So why not head to a dog friendly pumpkin patch and pick one out? Your dog will be able to enjoy the fruits of your labour too, as in small amounts, pumpkin puree is full of fibre and great for their digestion.
Schedule in some cuddle time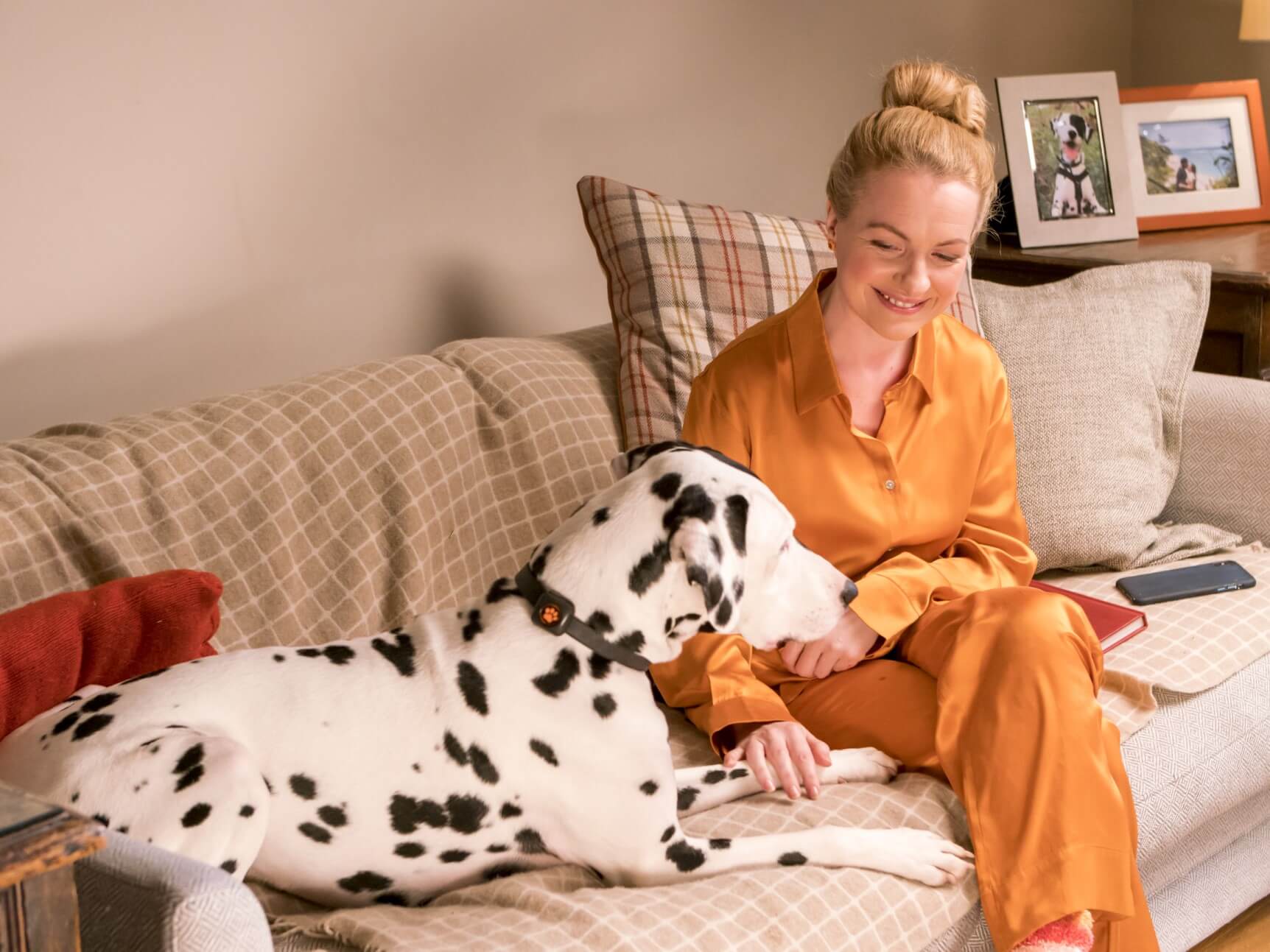 After all the fun you've been having you can reward yourself and your dog with plenty of cuddles. After all, what could be better than being curled up on the sofa with your favourite pup watching the rain, wondering which activity you're going to try tomorrow?
Whatever you and your dog love to do together PitPat is ready to measure all their activity. So whether they are bouncing through autumn leaves or dozing in front of the fire, you can always get the exercise balance just right. Be ready for all your adventures and get your paws on one today for just £39!
You might also like