Featured image
Skip featured image
If you're thinking about becoming a dog owner, the chances are you already have an idea of the kind of dog that you might like. This is a great starting point, but before you get your heart set on a particular breed, it's really important to remember that some dogs will be much more suited to first time dog owners than others.
It's definitely worth spending some time thinking about all your options, taking into account your lifestyle and home environment. So grab a cuppa and here are some ideas to get you started…
1. Golden Retriever
Golden retrievers are lovable, affectionate and gentle dogs that can thrive in any household. They will get along well with everyone including children and other pets. They love to learn, which makes them easy to train and therefore a great choice for a first time dog owner. You will also discover the joys of being active as this breed needs plenty of exercise to keep them happy and healthy.
2. Bichon Frise
This breed is a happy ball of fluff and is adaptable to all sorts of lifestyles. Their coats are hypoallergenic too which makes them a fantastic choice for people who suffer with allergies. An attentive nature and a love of their owners' company means they will be ready to take part in all your favourite activities, as long as one of those includes going on a walk or heading out to the park! They can be a little shy around strangers but this can be easily remedied with early socialisation.
3. Poodle
Whichever size of poodle you go for, standard, toy or miniature, this breed is a great dog for beginners. Playful and affectionate they make great exercise partners as well as always being up for a cuddle. They have incredible temperaments and are one of the easiest breeds to train, but they will need plenty of physical and mental stimulation. So get ready for lots of walks and be creative with play.
4. Cavalier King Charles Spaniel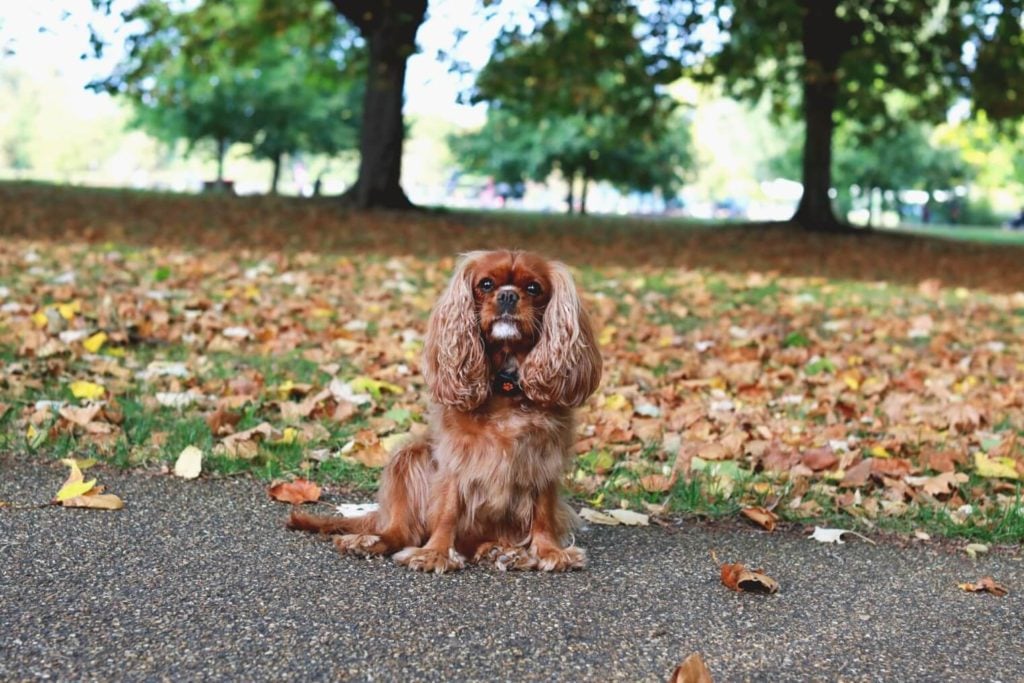 These sweet little dogs are great if you are looking for a snuggle buddy. They love nothing more than spending time relaxing with their owners. Their calm demeanor and attentive nature means they respond well to training, and they will always be eager to please. While chilling out on the sofa may be one of their favourite things, just make sure you encourage them to get out and about, as daily walks will keep them in tip top shape.
5. Papillon
Don't let their small size fool you, Papillons have big personalities and often act like a larger dog. They also need more exercise than you might think as they have boundless energy and love to run around and learn new skills. This does mean that they are easy to train and you might even consider getting them involved in agility training. They will happily get along with children, and you will be pleased to know that their big personality does not come without a large dose of friendliness.
6. Labrador Retriever
Active, playful and intelligent, this breed does best in a home that can offer lots of exercise, training and attention. Labrador retrievers are loyal to their owners and their amiable natures mean you can take them anywhere. They are as happy relaxing outside a coffee shop as they are accompanying you on a run. One thing to watch out for with this breed is their love of food. They will happily indulge in anything and everything, so they have a tendency to become overweight. This is easily managed by limiting treats and keeping them active, you could even download the free PitPat app and make use of the free weight management tool for extra peace of mind.
7. Greyhound
Bred to be a competitive racer, it might surprise you to learn that this breed are actually very calm, affectionate animals that can make great first time dogs. In fact, when they are at home they love to relax and sleep, but they will always be up for exploring the outdoors with their family too. While they can be a good fit for most homes, it's worth mentioning that they do have a strong hunting instinct, so should be kept away from cats and other small animals.
8. Mixed breed
Mixed breeds can be a great option for first time dog owners, particularly if you are considering adopting an older dog. In fact an older dog can give you the advantage of taking home a companion whose behaviour and temperament will already be apparent to you. This may be less clear if you are looking at mixed breed puppies, particularly if the parents are unknown. But don't let that dissuade you as the majority of mixed breed dogs will grow up to hit the middle of the road for most personality traits, making them perfect for the novice owner.
9. Maltese
A happy and affectionate dog that is well suited to life in the city as well as the county, the Maltese will love nothing more than being by your side. They are quite intelligent and therefore easy to train, but it should be noted that as a breed they can be tricky to housebreak. But this is nothing that can't be solved with patience, consistency and love. They will always be up for cuddles and can make a great addition to any family, but they tend to do best in homes with older children.
10. Shih Tzu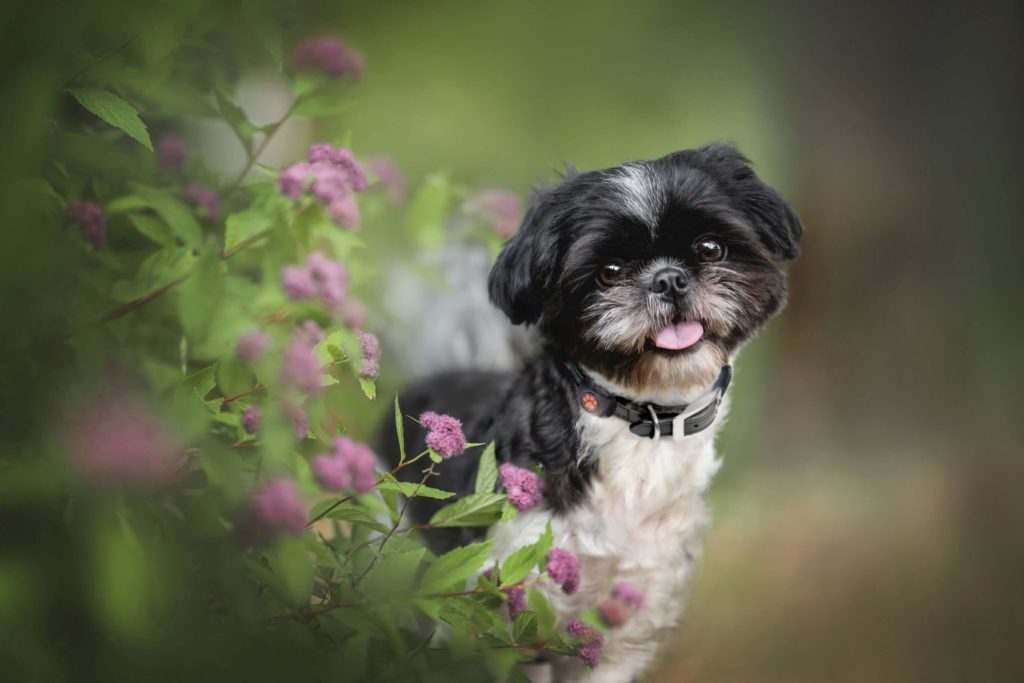 A small breed with a big heart, this little dog was bred to be a companion for Chinese royalty. It is because of this they don't have strong herding or hunting instincts, so they are unlikely to show aggression and will adapt easily to any type of household. They are playful in a gentle way, form strong bonds with their owner, and will love nothing more than curling up on your lap. They do have an independent streak though, so try not to pamper them too much as this can lead to them becoming harder to control. But as long as you establish yourself as the alpha, they can make great companions for the novice dog owner.
Any one of these breeds would be a great choice for a first time dog owner, but there are plenty of other options out there too. It can be tempting to get caught up in lots of cute puppy pictures, but it's important to remember the commitment that you are making to them when you bring that bundle of fur home. It's as much about finding the right dog for you, as it's about finding the right forever home for them.
Whichever pup you end up bringing home, making sure you are able to provide love, structure and exercise will be central to raising a happy, healthy dog. While giving love and structure will be all you, we can definitely help with exercise. The PitPat dog activity monitor is a lightweight device that attaches to your dog's collar, and helps you monitor all the running, walking and playing they do each day. You can even discover your dog's personal exercise goal that will be tailored to your dog's breed, weight and age; so whoever you decide to add into your family, you will always be able to get the exercise balance just right.
You might also like