Featured image
Skip featured image
Updated on the 21st of December 2020. Please consult your local government guidance for the most up to date information.
As a result of social distancing measures, record numbers of people are staying at home during the day. And with that, searches for 'puppies for sale' have also rocketed, with many people seeing it as the perfect opportunity to introduce a puppy to their home whilst being able to stay with it 24/7 during its early weeks.
However, it's not quite that simple, nor is it a decision that should be taken at all lightly.
Get them off to a great start.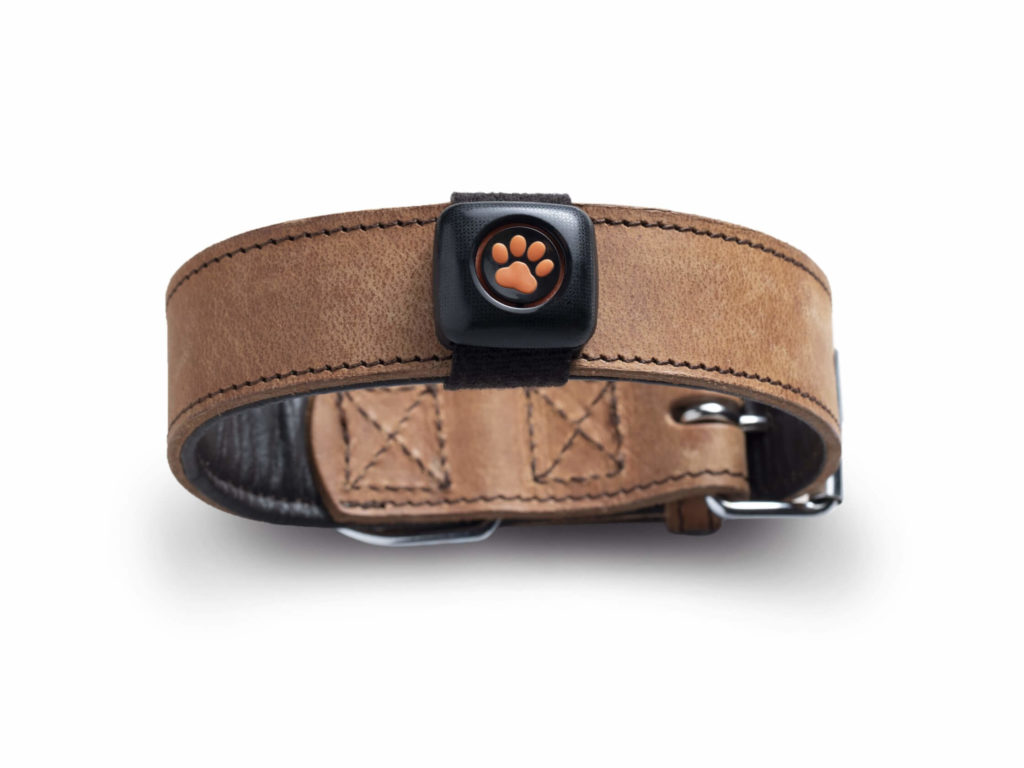 See what they've been up to today with a PitPat dog activity monitor.
Can I buy a puppy during lockdown?
Buying or adopting puppies or dogs has not been specifically referenced in the latest government briefings in England, Wales or Scotland. Whilst there aren't any laws prohibiting the sale itself, the process of buying a puppy responsibly requires plenty of travel and human interaction that is prohibited under some lockdown measures.
We've identified the main areas where you would potentially encounter issues when buying a puppy whilst social distancing measures are in place:
Human interaction involved with visiting and buying the puppy
Almost all ethically and legally bred puppies are bred at the breeder's home – you will want to see the puppy in the home, with the mother so you can be sure that they have been raised in the right environment and you are not buying a puppy from a puppy farm.
Different parts of the UK have different restrictions in place. You'll need to check both the restrictions in the area you live and the area the breeder lives. See below to see how you are affected.
England
From the 2nd December 2020, England enters tiered system. You'll need to check the tier in the area you live and the area your breeder lives to determine whether you are allowed to visit the breeder's home.
Tier 1: Up to six people can meet indoors or outdoors in tier one. This means you would be able to visit a breeder's home if you were both in tier one.
Tier 2: You can only meet indoors with people in your support bubble, however you can meet outdoors with up to six people. This means you could meet in the garden of a breeder's home but not inside their home. You should follow these restrictions even if you travel to a tier one area.
Tier 3: You cannot meet socially indoor or in a private garden with anyone that you do not have a support bubble with. This means that if you or your breeder is in a tier three area, you would not be able to visit the puppies in person.
Tier 4: You cannot meet socially with anyone who is not in your household or support bubble indoors or in a private garden, and you can only meet one other person outdoors. You should also not leave your home without a reasonable excuse as outlined by government advice. This means that if either you or the breeder is in a tier four area, you would not be able to visit the puppies in person.
Scotland
Whether you can visit or collect a puppy will depend on the local restrictions in your area and the breeder's area.
If either area is in tier one or above (with the exception of the Orkney Islands, Shetland Islands and Na h-Eileanan Siar), you cannot meet indoors in a private setting.
However, under all tiers in Scotland, you are permitted to visit with up to six people from two households, so you could meet in a garden to view the puppies.
Wales
You cannot currently meet people you don't live with inside their home or in private gardens under current rules in Wales, so you would not be able to visit a puppy at its home.
Exceptions
Whilst you can't meet a breeder in person, you are able to use video calls to choose a puppy. If you do decide to do this, you should proceed with caution.
Make sure you see the mother with her puppies (ideally feeding them)
Make sure you see the area the puppies are kept, and that it is clean, warm and the mother has easy access
Never leave a deposit without having met the puppies in person
Remember that it can be difficult to judge the behaviour of a puppy without meeting them in person, and you might want to wait til you can see the puppies in real life to pick one that suits your needs
Be very cautious – puppy farms keep dogs in poor conditions, which can lead to lifelong health and behavioural issues for puppies bought from there. Without seeing the puppies in person with their mother it is extremely difficult to judge whether the breeder is legitimate. If in doubt, back out and continue your search for a reputable breeder.
Travel to and from the breeder on multiple occasions
When you buy a puppy from a responsible breeder, you would expect to visit them on multiple occasions – at least once when the puppies are young, when you'll most likely 'reserve' the puppy of your choice, and on at least one more occasion to pick the puppy up. Many new owners will want to visit their puppy more regularly, to establish an early bond and ensure that the breeder is taking good care of the puppies.
England
Whilst you can continue to travel for a range of reasons in tiers one to three, those in tier three are advised against travelling outside of their area and the public are advised against travelling into tier three areas. If you travel outside of your area you should follow the restrictions of the highest tier you are affected by – whether that is the area you live in or the area you are visiting.
For example, if you travel from a tier three area to a tier one area, you should continue to follow tier three restrictions whilst in the tier one area. Equally, those travelling from a tier one to a tier three area should follow tier three restrictions whilst in that area.
Those in tier four should only travel within their local area and only when they have a reasonable excuse outlined by government guidance (this does not explicitly cover the purchase or collection of puppies)
Scotland
Scotland currently has a local restriction policy in place. You should not travel into or out of tier three or four areas except for essential reasons.
Wales
There a currently no travel restrictions for those travelling within Wales. If you are travelling into Wales from England, you can only do so if you are travelling from a tier one or two area. If you are travelling from a tier three area in England you should not travel into Wales.
Exceptions
In some cases, breeders may be allowed to travel to your home to drop off a puppy. To do this, they should be trading as a business and be able to show you evidence of that.
It's very important to make sure you have visited the breeder's home before this and are confident that it is not a puppy farm and that the puppies have been well kept and bred within the remit of the law.
Limited veterinary services
Veterinary services have been limited as a result of social distancing measures, however on the 14th April 2020, the British Veterinary Association released guidance stating that primary vaccinations and year one boosters in dogs could go ahead as an essential service, as well as the dispensary of flea and worm treatments. Microchipping is allowed to be carried out if the puppy is already at the practice for another service.
It is important that you ensure your puppy has had all the relevant veterinary attention, including any tests for inherited conditions that may affect whether you would buy the puppy in the first place.
I chose a puppy before lockdown and they are now old enough to come home
If you had already chosen and/or paid for a puppy before lockdown and they are now old enough to leave their mothers, it is best to continue to follow social distancing rules, as outlined above. This would mean your puppy may need to stay with your breeder until restrictions have been relaxed.
Many breeders will expect to keep the puppies longer than normal and will be in touch to let you know what their plans are. Some breeders are offering to deliver puppies that are ready for their new homes under certain circumstances.
For puppies between 8 and 12 weeks of age, the extra time spent in the litter can be a good thing, allowing them greater socialisation with their mother and littermates. However, since socialisation with other dogs and people will be limited, you will need to ensure you pay close attention to this when they do eventually come home to prevent future issues.
Can I buy a puppy once lockdown has lifted?
Whilst there is no clear guidance from the government on what activities will be allowed as restrictions are lifted, it's safe to assume that the sale of puppies would be allowed to recommence once social distancing measures have been relaxed to allow non-essential travel and to allow people to visit each other.
However, there are still a few key considerations you need to be aware when deciding the get a puppy:
Lucy's Law
Lucy's law came into force on the 7th April 2020, during the lockdown period. It requires dogs and cats to be born and raised in a safe environment alongside their mothers and to be sold from their place of birth. It is there to help put an end to puppy farms and unethical treatment of baby animals and their parents.
The UK government has compiled a list of warning signs to look out for when looking to buy a puppy.
A puppy is for life, not just for lockdown
As tempting as it may be to buy a dog whilst you are spending a lot of time at home, as things return to normal you need to be sure you are prepared to cope with the realities (and the cost) of having a dog. You still need to provide companionship, exercise, training, food, and grooming – and you'll need to be able to manage all of this around your day-to-day life. This could mean ensuring your puppy has a dog sitter during the day, which can be costly.
Remember, getting a dog can be a 15+ year commitment. We recommend reading this advice from Dogs Trust before making any big decisions.
Your puppy's exercise needs
Whilst you're on lockdown, it may seem easy to ensure your puppy is getting the right amount of exercise – after all, you've got time on your hands to exercise them and their needs at this age are still limited. However, as they grow, they'll need more exercise and you'll need to make sure that you can provide this. You can start tracking their exercise with a PitPat dog activity monitor and get a tailored goal that automatically adjusts as your puppy gets older.
Buying a puppy is a big commitment under any circumstances and bringing one into your home in today's climate is no different. If you do decide to welcome a puppy in, make sure you are fully prepared by reading our puppy resources – get started with our article 'Everything you need to know before getting a puppy.'
It's always worth considering adopting a dog rather than buying a puppy – if this is something you are considering, check out our guide to adopting a dog during lockdown for more information on which animal welfare charities are still operating a rehoming service and what you would need to prepare. Alternatively, if you're not sure whether you are able or ready to make a long term commitment to a dog, why not consider fostering a dog during lockdown?
You might also like