Featured image
Skip featured image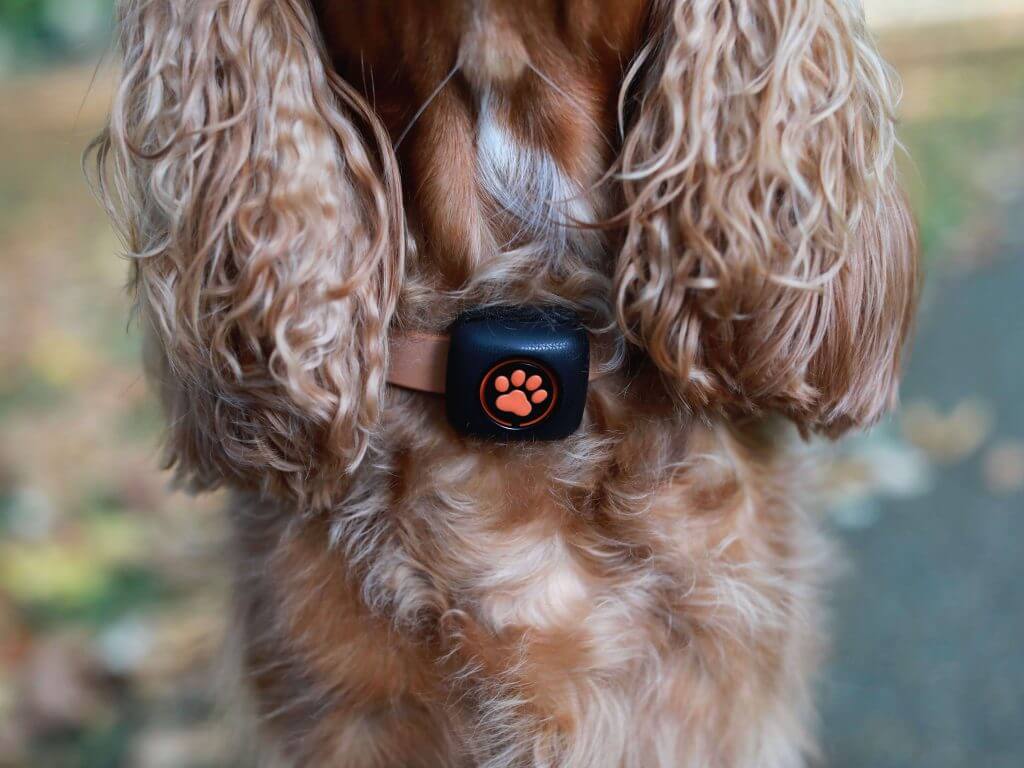 When it comes to monitoring your fitness, Fitbit are the go-to choice for many. However, if you've ever wondered how much activity your dog does, a Fitbit won't quite cut the mustard.
That's where PitPat, the UK's favourite dog activity monitor comes in. We're made for dogs, not humans, and this drives everything that we do. We're driven by science – meaning we've worked closely with vets to ensure we give you information that's useful, actionable and accurate.
Can you put a Fitbit on a dog?
Technically, yes, you could put a Fitbit on a dog. But it's probably not going to stay there, or even stay working, after your pup drags it through bushes, jumps in that river or rolls in fox poo. Even if it does survive your dog's adventures, the tracking won't be accurate – after all, dogs are a different species, one that the Fitbit algorithms aren't designed to track.
Activity tracking for dogs
The most obvious problem with using a Fitbit to monitor your dog's activity is that it's a product designed for humans. When it tracks your steps and converts this into distance covered, it's basing this on the assumption that you have two legs and walk upright.
As a result, your four-legged friend will throw up inaccurate results when using a Fitbit, leaving you with data that fails to give you any valuable insight into their fitness and health.
PitPat is designed for dogs. Unlike some others, PitPat isn't just a re-purposed human activity monitor – we designed all the electronics and software here in Cambridge. During the development process we analysed many real dogs of all different sizes and breeds and carefully studied how they moved to ensure our data was accurate and tailored to each dog. We continue to use data from our thousands of users to tweak and perfect the calibration for accuracy.
This means we can measure the activity levels of every type of dog – from the energetic trot of a Chihuahua to the lolloping gait of a Great Dane. We've refined our algorithms for all major dog breeds – such as the Border Collie, whose crouching 'stealth' gait meant we needed to increase the sensitivity of our monitor significantly to be able to pick up their movements.
Made for dogs
Fitbits are wonderful pieces of product design that look great on your wrist. But they don't look quite so good on your dog's collar, and they certainly can't withstand the impact of their adventures.
PitPat, on the other hand, was designed to be at home with your dog's adventures. We tested it extensively in muddy puddles, rolling in smelly fox poo, running through the undergrowth and with expert toy destroyers to ensure it could withstand everything your pup could throw at it.
Waterproof
It's important that any dog activity monitor is able to withstand frequent dunks in water – after all, it's going to go everywhere that your dog does, including muddy puddles, rivers, the ocean and the occasional garden pond. PitPat is rated IP67, meaning it's both waterproof and protected from dust and dirt.
Robustness
We knew from the start that our activity monitor needed to be incredibly robust to deal with your dog's day-to-day life. The device itself is built to survive your dog's adventures – whether that means being dunked into water, rolled in the mud, slobbered on a chewed and much more.
As for securing the device so your dog doesn't lose it, we've got that covered as well. After considerable testing, we found strong 'parachute' Velcro to be the best solution – when secured properly it's almost impossible to pull off accidentally meaning the only way your dog can lose it is if they lose their whole collar.
Battery Life
Unlike most activity monitors (of both the human and dog variety), we measure our battery life in years, not days, and use a commonly available coin battery that you can easily replace yourself at very little cost.
This means you hardly ever need to remove it from your dog's collar, and since syncing with the PitPat app takes place wirelessly using a Bluetooth connection you'll ever need to plug it into anything, for any reason.
Weight and Comfort
Whilst a Fitbit sits comfortably on your wrist, it's probably less comfortable when looped around your dog's collar. PitPat is designed to sit comfortably and quietly on your dog's collar so that they shouldn't notice it at all. That's why we've made it seriously light and small, at just 16 grams weight and 32mm height, so that even the smallest dogs can use it.
PitPat has been described as a 'Fitbit for dogs' before, but there's a lot more to us than that. With thousands of dogs in the PitPat Pack, from all over the world, when you buy a PitPat you're joining an active and growing community of dog owners who use the activity tracking that we provide to keep their dogs healthy and happy. Get started for just £39 for a PitPat with no subscription.
You might also like